Creative Project Management Software to Delight Clients
Discover powerful work management software that allows creatives to shine. Turn your team's visions into show-stopping projects.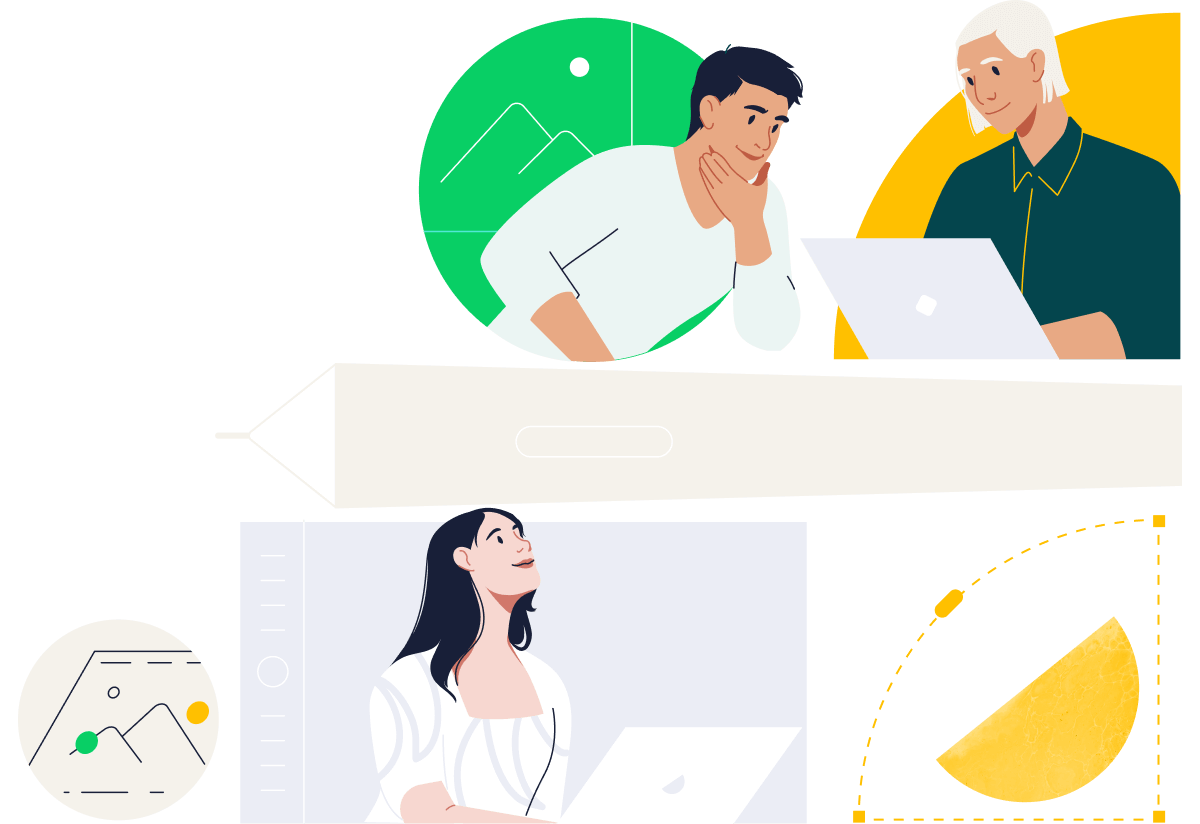 Deliver work that always impresses
Get the visibility you need
Don't waste time searching for information. Wrike's creative project management software helps you stay organized and fully informed.
Improve communication
With everything in one shared workspace, collaborating with our creative management software in real-time couldn't be easier.
Boost your production process
Speed up asset creation with built-in approval, proofing, and publishing tools and an integration with Adobe Creative Cloud.
Unleash your team's true creativity

Storing your projects and resources in one place can boost your team's vision to the next level. Turn creativity into results with powerful creative project management software.

Organize your requests

Wrike's creative project management software and app use customized request forms to gather everything you need to get started right away.
Tasks are automatically organized within team dashboards with filters to sort by due date, priority, or whatever makes sense for your team.

Deliver on time, every time

Working with multiple teams and dependencies makes it difficult to visualize deadlines and keep everyone on track.
Wrike's one-click Gantt charts help your team turn mammoth projects into manageable, bite‑sized tasks.

Clarify all feedback

Shorten your approval process with built-in proofing tools, where all comments and edits are organized in one place.
Keep your creatives in the zone through powerful integrations, letting them stay in sync without ever leaving Adobe Creative Cloud.
Drive results with the most versatile work management platform
Trusted, ready-made templates
Significantly reduce your admin tasks with templates you can use instantly.
Incoming requests
Manage requests at every stage using forms and dashboards, then keep track of overall performance with reports.
Creative briefs
Set expectations and gather all vital information from the outset, clarifying creative projects management from the start.
Proofing and approvals
Quickly organize work intake and get feedback right in the task with our nifty markup tool, meaning quicker approvals.
Recharge your creative apps

Constantly switching tools only disrupts your creative flow. Wrike's 400+ integrations — including with Adobe Creative Cloud — mean you never have to leave the apps you love.

"Wrike makes my life a lot easier because we can just edit and approve everything all in one fell swoop. Before, we'd annotate PDFs, but now I can use Wrike to track the changes a lot more efficiently."
Kellee Vopelak, Project Manager, Exploding Kittens
"[Wrike] is fantastic. The fact that we don't have to go to another platform to give feedback and everything is recorded in Wrike is fantastic. I don't know why everyone doesn't have that."
Symon More, Project Manager, Hootsuite
Stay ahead with creative management software
Let Wrike's creative management software and features empower your team to better manage their projects.

Take back control
Is your head spinning from countless deliverables, projects, and clients? Wrike can help you control the chaos.
Efficiency from automation
Use Wrike's creative management software to make your team's process crystal-clear with automatic workflows, task assignments, and more.
Achieve true team synergy
Improve group communication, brainstorming, and your approval process with tools for project management for creative teams.
Streamline your creative process with Wrike
Project management software for creatives